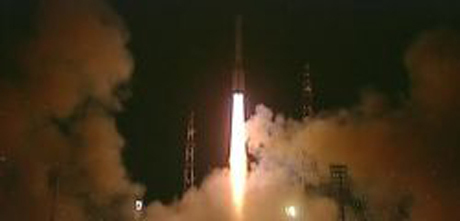 Ilustrasi (ist)
Telkom memutuskan untuk menyewa tambahan transponder dari sejumlah satelit asing, setelah satelit Telkom-3 yang diluncurkan dari Baikonur Cosmodrome, Kazakhstan, pekan lalu gagal mencapai orbit.
Satelit asing tersebut adalah GE Sat dari Amerika Serikat, JCSAT atau JSAT dari Jepang, Sinosat dan China Satellite dari China, serta Apstar dari Hong Kong.
"Dari setiap satelit C-Band ini kami akan menyewa lima hingga enam transponder dengan biaya sewa per transponder USD 1 juta per tahun," ungkap Slamet Riyadi, Head of Corporate Communications and Affair Telkom, di Jakarta.
Ia menjelaskan, kebijakan untuk menyewa tambahan transponder dari satelit asing ini untuk mengantisipasi kebutuhan pasar satelit di Indonesia, sekaligus untuk melayani calon pelanggan yang telah menyewa satelit Telkom-3.
Seperti diketahui, satelit Telkom-3 yang bermuatan 42 transponder, akan mengalokasikan 40%-45% di antaranya atau sekitar 20 transponder untuk disewakan ke perusahaan lain. Sementara sisanya digunakan untuk kebutuhan Telkom Group.
Telkom juga memperkirakan, jika satelit Telkom-3 sukses masuk orbit dan beroperasi optimal, infrastruktur satelit ini diyakini bisa memberikan kontribusi pendapatan USD 50 juta per tahun setelah 2-3 tahun mengorbit di angkasa.
Namun sayangnya, satelit ini kemungkinan besar tak dapat digunakan kembali setelah gagal mencapai titik orbit 118 derajat di ketinggian 36 ribu kilometer. Satelit yang sempat dilaporkan hilang ini ditemukan masih berada di ketinggian 5 ribu kilometer. (mss/a7)

Sumber :
/inet.detik.com/rtelkom-berpaling-ke-satelit-asing