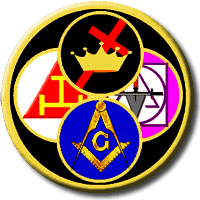 " To bring the blind by a way that they knew not; to lead them in paths they have not known; to make darkness light before them, and crooked things straight; these things to do unto them, and not forsake them."
Isaiah 42:16

The York Rite provides additional Masonic teachings and confers additional relevant degrees. York Rite is flavored with more of a Christian message, but is open to all denominations.

It is organized as follows:
The Holy Royal Arch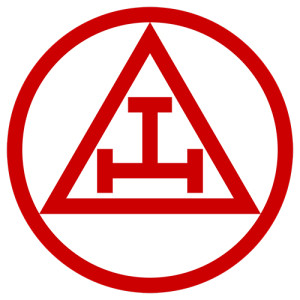 Royal Arch Freemasonry
Chapter of Royal Arch Masons
Royal arch Mason - R :.A :.M:.
No Rite of Freemasonry covers the world so much as does Royal Arch Masonry. In every country of the earth; on every continent and on many isles of the sea, will be found Royal Arch Chapters, eager and willing to receive their companions from other parts of the world into that full fellowship that characterizes Royal Arch Masonry. In Asia, in Africa, in Europe, in the Americas, and on the Continent of Australia will be found hundreds of Royal Arch Chapters into whose halls you will ever be a welcome visitor. In our own country we find upwards of three quarter million members in 3,000 chapters.
Council of Royal & Select Masters (Cryptic)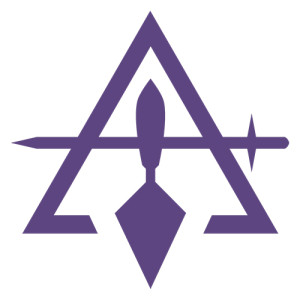 Cryptic Masonry, Council of the Royal and select Master
Super-Excellent Master (some areas)
Cryptic : Councils of Cryptic Masons form the center body of the York Rite of Freemasonry. A Master Mason may join a Chapter of Royal Arch Masons and receive the four degress of that organization. After which he may seek further knowledge ini Freemasonry and join a Council of Cryptic Masons.
No rite of Freemasonry has come into its own so much as the series of degrees known as the Cryptic Rite, also known as the Cryptic Masons. Its popularity is well deserved for there are no more beautiful or meaningful degrees in all Freemasonry that those conferred in the Council of Cryptic Masons.
Commandery of Knights Templar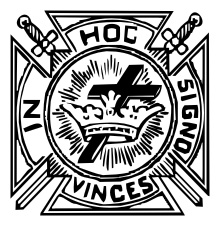 York Rite Cross and Crown – In Hoc Signo Vinces
Order of the Red Cross
Order of the Knights of Malta
Order of the Knights Templar
The Knights Templar is a Christian-oriented fraternal organization that is based on the history and mythos surrounding the 11th century Order. Originally, the Knights Templar were laymen who protected and defended Christians traveling to Jerusalem. These men took vows of poverty, chastity and obedience, and were renowned for their fierceness and courage in battle.
Today, the Knights Templar display their courage and goodwill in other ways. They organize fund-raising activities such as breakfasts, dinners, dances, and flea markets. They support Masonic-related youth groups and they raise millions of dollars for medical research and educational assistance.
Currently, Templar membership consists of members from all walks of life, including doctors, lawyers, clergy, businessmen and entertainment personalities, all of whom profess a belief in the Christian Religion.
The Knights Templar operates on a local, state and national level. But their religious activities extend across international borders as well. Nationally, there is The Grand Encampment of Knights Templar. This unit defines the rituals and laws governing state and local level organizations.
The state groups are organized into A Grand Commandery of Knights Templar. This organization represents members of a state or an area of equivalent size. Local level groups are called Commanderies of Knights Templar. There are almost 1,600 Commanderies in communities across the United States, Germany, Italy and Mexico, with over 260,000 members
Source : http://freemasoninformation.com/what-is-freemasonry/family-of-freemasonry/york-rite/